About The Camden Red Cross sewing circles
The Camden Red Cross sewing circles played a vital role on the home front during World War I and World War II. The sewing circles attracted local women from across the district who were able to use their skills to manufacture clothing and supplies for the war effort.
As bloody conflicts raged thousands of kilometres away, women met together to diligently sew or knit items such as shirts, pyjamas, mittens and medical supplies.
Location
Street address:

Camden Library 40 John St, Camden, 2570

Traditional name:

Benkennie
Category
Welfare and humanitarianism
Share and save
Detailed information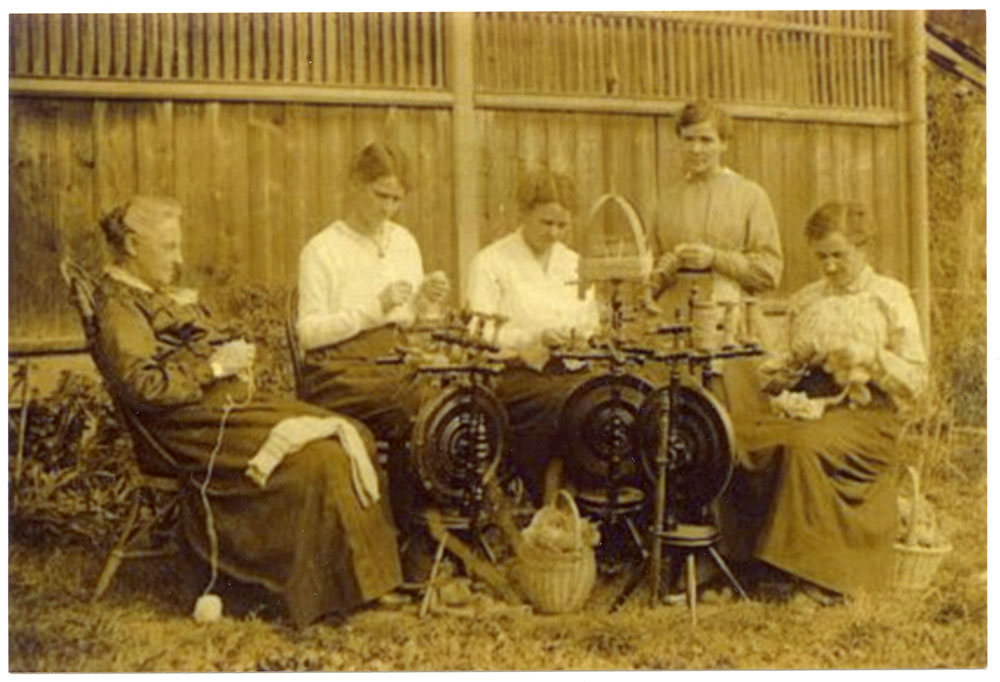 Local women founded a Red Cross branch in Camden soon after war broke out in Europe in August 1914. A sewing circle began shortly afterwards. Between 80 and 100 women would gather every Tuesday.
Volunteer members worked together to produce articles for injured troops, raise funds and solicit community donations towards the sewing efforts. This helped the branch meet the cost of purchasing materials and equipment.
The Camden sewing circle's output during World War I was remarkable. At every meeting sewing machines whirred constantly, some women stitching while others cut fabric.
By the end of the first week in September 1914, the women had produced 90 pairs of pyjamas, 53 flannel shirts, 55 kit bags and 75 handkerchiefs.
The sewing circle also acted as a collection centre for woollen socks knitted by district women. They worked hard to keep up with the constant demand. In the wet and muddy trenches on the Western Front socks soon rotted through. Unless replaced regularly, this led to the dreaded problem of 'trench foot'.
Spinning wheels came into use towards the end of the war as the cost of wool soared forcing the women to spin their own yarn.
Altogether, Camden's sewing circle produced more than 20,300 articles in 40,000 volunteer hours during the war.
Branch members also organised concerts, bazaars, garden parties and other community events to raise funds for Red Cross causes.
By 1918, the sewing circle had grown too big for the space. More generous quarters were found at Foresters' Hall in nearby Argyle Street, but branch membership numbers fell when the war ended.
The Camden sewing circle closed in September 1919, although its members continued to fundraise, take part in community events and support the agenda of the national Red Cross.
When World War II was declared on 1 September 1939, branch members quickly reconvened to begin knitting and sewing. Once again, Camden sewing circle meetings were held regularly, right up until August 1946 when the circle disbanded.
Between 1940 and 1946, the women of the Camden Red Cross made more than 25,000 articles in 45,000 hours of volunteering – a selfless contribution during some of the darkest times in Australia's history.
Other related media